Safe brake management.
Safe brake management in system automation is a complex and important topic. If it is neglected, harm can come to people and the machine!

This becomes particularly clear in the context of gravity-loaded axes (also known as vertical axes). Mechanical wear or contamination of the brakes with oil can cause the axis to drop or fall unintentionally. If brake failure cannot be ruled out and people may be in the danger zone, risk reduction measures must be taken.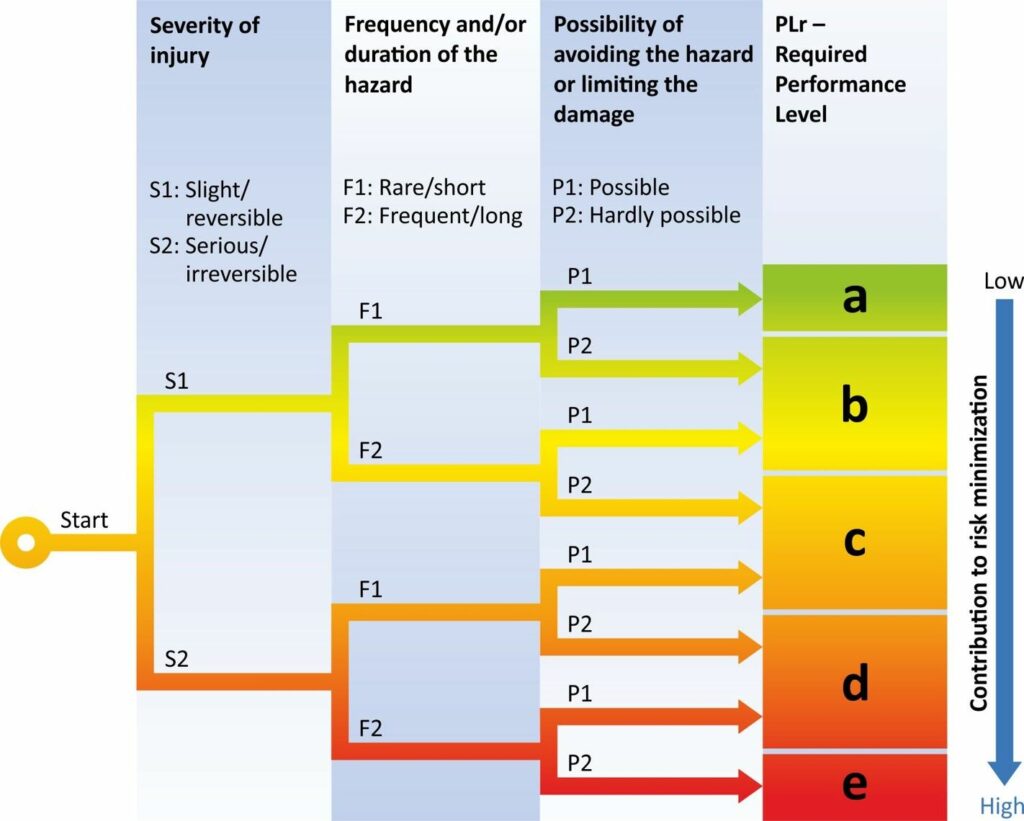 How do I secure gravity-loaded axes in accordance with standards?
Brake Management: The following two publications indicate which measures can or should be taken to secure gravity-loaded axes:
DGUV Division Information Sheet No. 005 09/2012: Gravity-loaded axes (vertical axes).
DIN EN ISO 16090-1:2019-12: Machine tool safety – Machining centers, milling machines, transfer machines; Annex G: Gravity-loaded axes.
The publications indicate which braking devices are suitable for safeguarding gravity-loaded axes, depending on the particular hazard situation. The DIN standard is based on the DGUV publication, but places more stringent requirements on the solution concept. Both publications describe recommendations for cyclic brake tests. In principle, the DIN standard always requires this. If a person can be completely or partially below the vertical axis, DIN and DGUV suggest the use of a holding brake plus a redundant brake system, for example.

Everything from a single source.
For this application, STOBER offers a solution that was developed together with the company Pilz. The SD6 drive controller with the SE6 safety module offers innovative, encoder-independent safety functions and safe brake management for up to two brakes.
The comprehensive safety functions meet the requirements of DNI EN 61800-5-2 and are certified in accordance with SIL 3, PL e (Cat. 4). The SD6 drive controller meets the requirements of DIN EN ISO 16090-1:2019-12 for safeguarding gravity-loaded axes, for example, in combination with two other STOBER components. By connecting a STOBER motor with a holding brake and the ServoStop motor adapter with integrated brake, STOBER offers a simple and safe solution for machine designers and engineers.
Do you have any questions?
With the combination of SD6, SE6 and a gear unit with the ServoStop holding brake, we want to provide even more comprehensive support in terms of safety.
We are there for you and happy to give you advice.