A Man Who Gets the Wheels Turning
STOBER is currently presenting the new generation of servo-planetary gear units, which are the most compact drives on the market in their power range and with their enormous diversity of combinations and options.
What's more, any motor series can be directly attached in any available size. But who is behind the development of this forward-thinking generation? One of the leading figures is Artur Wagner, Head of Development for gear units and motors with the Pforzheim-based drive specialist.
At SPS smart production solutions 2019 in Nuremberg, STOBER presented the new generation of servo-planetary geared motors for the first time to a fascinated audience of specialists. "These drive solutions are the most compact on the market with their level of versatility. As a result, the user benefits from a smaller installation space, lower weight, greater torque and a resulting power density increase by up to 65 percent," explains Artur Wagner.
The head of development had a big hand in the creation of this new series. "Since there is no motor adapter, the geared motor has a lower mass moment of inertia. This also allows the full dynamics of the drive to be used — which is a real advantage for the customer," he says.
Artur Wagner has worked at STOBER for 27 years. Having studied mechanical engineering, he began his career with the drive specialist in Pforzheim as a computational engineer in the Design and Development department. "After I was able to successfully introduce a product configurator, I turned to the design and development of the gear units," he says. Today, he is responsible for design, development and accompanying technical data processing.
He is also responsible for the execution and organization of what are often very different projects, which he says make his daily work varied and exciting. "What are my areas of focus?," says Artur Wagner, repeating the question. "I develop new, future-oriented ideas on various teams and facilitate consistent further development of our diverse product portfolio."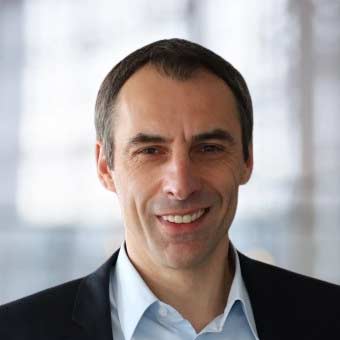 A Successful Balancing Act
Were there difficulties or challenges in the development of the new generation? Artur Wagner takes a moment to consider. "In comparison to the previous version, we wanted to improve performance and create a much more compact design. However, costs were not to be increased under any circumstances here." He and his team were able to master this balancing act using new production technologies. Then, they faced another challenge: "We wanted to reduce the number of modular parts in general," he says. He was able to achieve this thanks to logical version management and uniform interfaces.
When Artur Wagner started at STOBER, he quickly found his professional "home"—as well as a supporter: Friedrich Müller, who was something of a mentor to the young colleague at the time. Müller was responsible for getting the second generation of servo geared motors off the ground. Wagner was also significantly involved in the development. "This series made us the first manufacturer on the market to offer planetary gear units with noise-optimized helical gearing," he says with a hint of pride. But that was 15 years ago now. It was time for the next generation.
One-of-a-Kind Compact Size
Compactness and performance combined with a new design were at the very top of the list of requirements—which Wagner was able to accomplish with his team. The new generation makes it possible for the user to construct an even more compact system and increase performance at the same time. Thanks to this enormous variety, engineers have all the options in the design phase to put together exactly the right drive solution for any application. A smaller motor to optimize efficiency? A smaller drive controller might go well with that—which also lowers costs.
"In addition, there is the expanded electronic nameplate, which simplifies commissioning enormously with plug-and-play technology at the accompanying drive controller," Artur Wagner says. "As a result, the geared motors are uniquely identified. This eliminates high-effort, error-prone parameterization, which shortens the total system configuration significantly."
Will there ever be a fourth generation of servo planetary gear units? "We are open to anything," Wagner replies. And this is exactly what he appreciates about his employer. "We are a family company, so there's a short path to the shareholders. Any employee can be given a lot of personal responsibility very quickly, if they want it." STOBER has developed and produced gear units for more than 70 years.
Constant innovative development and investments in high-tech production technologies are what sets the drive specialist apart. This results in interesting, varied activities that always present new challenges. There is also friendly, inter-departmental collaboration with colleagues, which Artur Wagner very much appreciates. This spirit plays a big part in successful development projects, like the new geared motor generation. As a result, STOBER has a place at the top of the technological field.
Captions: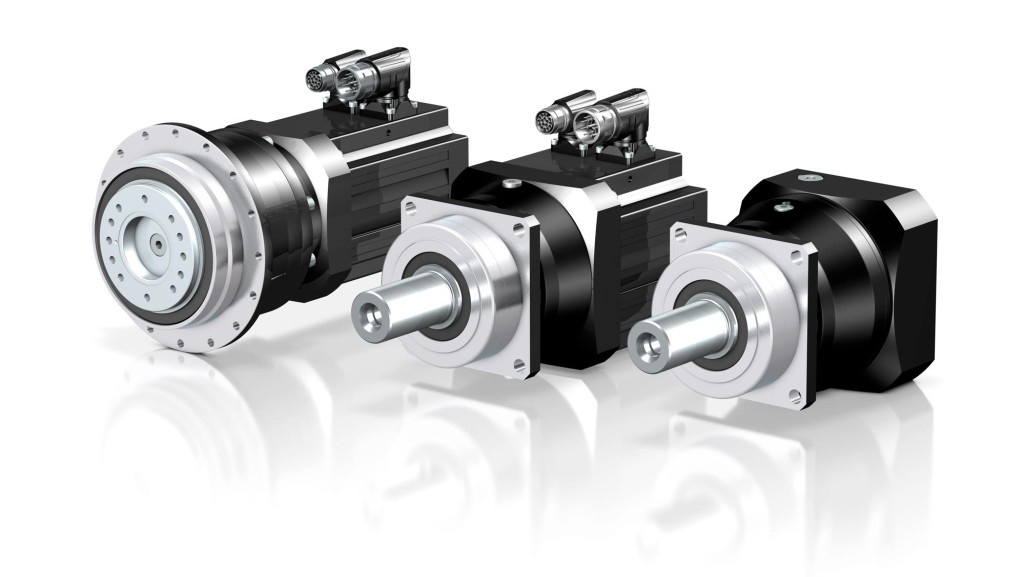 Captions: STÖBER Antriebstechnik GmbH + Co. KG
Media contact, editorial / market overviews:
STÖBER Antriebstechnik GmbH + Co. KG
Claudia Grotzfeld
Kieselbronner Str. 12
75177 Pforzheim │ Germany
Fon: +49 7231 582-1460
claudia.grotzfeld@stoeber.de
www.stoeber.de 
Media:
STÖBER Antriebstechnik GmbH + Co. KG
Solveig Moll
Kieselbronner Str. 12
75177 Pforzheim │ Germany
Fon: +49 7231 582-1183
solveig.moll@stoeber.de
www.stoeber.de
Please send a specimen copy to our agency:
a1kommunikation Schweizer GmbH
Eva Neubert
Projektmanagement│Client Support
Oberdorfstr. 31A
70794 Filderstadt│Germany
Fon: +49 711 945 416-27
eva.neubert@a1kommunikation.de
www.a1kommunikation.de
Contact data for country-specific publication:
STÖBER Antriebstechnik GmbH + Co. KG
Kieselbronner Str. 12
75177 Pforzheim | Germany
Fon: +49 7231 582-0
sales@stoeber.de
www.stoeber.de
STÖBER Antriebstechnik GmbH
Hauptstraße 41a
4663 Laakirchen | Austria
Fon: +43 7613 7600-0
sales@stoeber.at
www.stoeber.at