Connected at a distance
STOBER: Transmit data and power up to 100 meters flawlessly with the One Cable Solution.
STOBER Antriebstechnik has further advanced its One Cable Solution (OCS) in collaboration with encoder manufacturer HEIDENHAIN, bringing the next generation to the market. Thanks to the future-proof HEIDENHAIN EnDat® 3 protocol, the new hybrid cable can reliably connect motors and drive controllers at a distance of up to 100 meters. The user receives a complete system consisting of synchronous servo motor, cable and the appropriate drive controller.
Pforzheim, Germany, March 2021 – Two cables are typically used to connect a motor with a drive controller: one transmits the encoder data, the other the electrical power. In the OCS, one hybrid cable does both jobs. Weak points are minimized: If encoders and drive controllers are spaced more than 15 meters apart, data can no longer be transmitted without faults. In that case, an output choke is needed for each cable. This component is expensive and takes up extra space in the control cabinet. Since chokes generate heat, corresponding cooling systems are required. In cooperation with HEIDENHAIN, STÖBER Antriebstechnik has solved these problems. They have further developed the existing STOBER one-cable solution and optimized it specifically for highly dynamic applications in drag chains.
Countless lab tests in continuous operation revealed that, even after five million cycles, the quality of the data transmission is good enough that all signals could be read and evaluated flawlessly without errors in the encoder communication, even at a cable length of 50 meters. In comparison, cables in the conventional design did not pass corresponding tests after significantly fewer cycles.
HEIDENHAIN brought the EQI1131 E30-R2 EnDat® 3 encoder series to market at the end of 2020. The new protocol supports the structural design of STOBER SC6 and SI6 drive controllers, which are suitable for powerful systems and highly efficient multi-axis applications. STOBER adjusted the two drive controllers, and they now feature the same transceiver chip as the EnDat® 3 encoder. The firmware was also adjusted accordingly. The drive specialist is the first provider on the market to use the OCS in combination with this encoder solution. As a result, customers benefit from maximum quality in transmission, diagnosis, safety and performance—ideal for digital production.
The new one-cable solution is designed for EZ and EZS series synchronous servo motors. Of course, they can also be combined with all STOBER gear units in direct attachment. Due to this variety of products and combination options, engineers can design much more compact solutions. The system consisting of motor, cable and drive controller also features an electronic nameplate, enabling automatic system installation. In combination with the STOBER electronics, each motor automatically sends its electronically and mechanically relevant data to the associated drive controller via plug-and-play during commissioning. As a result, the motors are uniquely identified.
Image captions: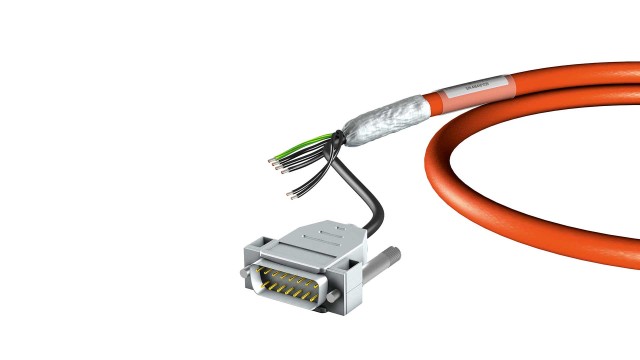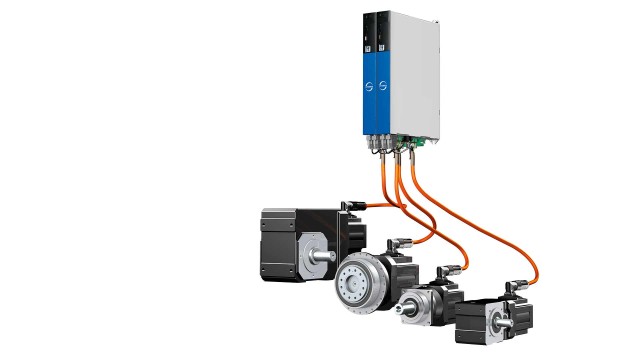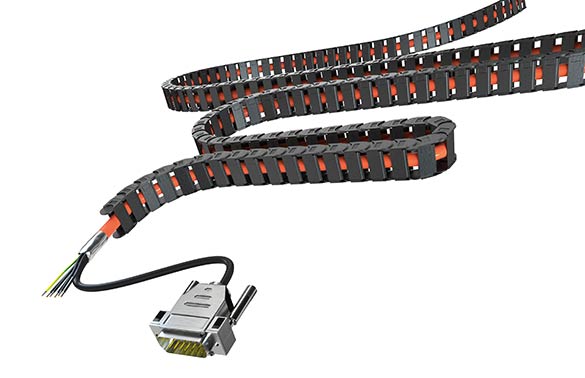 Contact data for country-specific publishing:
Germany:
STÖBER Antriebstechnik GmbH + Co. KG
Kieselbronner Strasse 12
75177 Pforzheim, Germany
Phone: +49 7231 582-0
sales@stoeber.de
www.stoeber.de
Austria:
STÖBER Antriebstechnik GmbH
Hauptstrasse 41a
4663 Laakirchen, Austria
Phone: +43 7613 7600-0
sales@stoeber.at
www.stoeber.at
Media contact, editing / market reviews (NEW):
STÖBER Antriebstechnik GmbH + Co. KG
Claudia Grotzfeld
Kieselbronner Str. 12
75177 Pforzheim│Germany
Phone: +49 7231 582-1460
claudia.grotzfeld@stoeber.de
www.stoeber.de
Media:
STÖBER Antriebstechnik GmbH + Co. KG
Solveig Moll
Kieselbronner Str. 12
Phone: +49 7231 582-1183
solveig.moll@stoeber.de
www.stoeber.de
Please send a specimen copy to our agency:
a1kommunikation Schweizer GmbH
Christian Beckenbach-Sülzle
Project Management│Client Support
Oberdorfstr. 31A
70794 Filderstadt│Germany
Phone: +49 711 945 416-40
cbs@a1kommunikation.de
www.a1kommunikation.de