For a good common cause
For the tenth time STOBER apprentices support a local social project.
Pforzheim, 21.01.2020 – Serving food, making sandwiches, looking after children or washing dishes – the trainees and trainers of STOBER are supporting the Vesperkirche in various ways during one week of the event. Especially now in this cold season, people who live on the streets, who are lonely, find a community here. For one Euro they get a warm lunch, a snack to take away, coffee, tea, cake, but also pastoral care, social counselling or medical help.
"This year we are supporting the Vesperkirche for the tenth time", says Heike Grun, training supervisor at STOBER. The drive specialist is thus assuming social responsibility – also because the company has strong ties to Pforzheim and the local community.
The Pforzheimer Vesperkirche is an ecumenical project, supported by CARITAS and Diakonisches Werk through the club Ökumenische Vesperkirche Pforzheim e.V. "Sharing with each other and being there for each other – that is what we are all about. STOBER has been involved for many years, and every year we are very happy about the volunteer work of the trainees and their active help", says Elisabeth Schweizer from the steering committee of the Vesperkirche. "It's great to see how much commitment and enthusiasm the trainees show us every year."
The idea was born in Stuttgart. For at least a few weeks a year, at the time when it is coldest, people who are needy, live on the street or are simply lonely should find care, advice, help and fellowship under the roof of a church. The Vesperkirche is a special place of encounter. Anyone who is interested in this church-social project, who wants to support it and help out, is always welcome.
A management team is supported by a planning group of 12 people, each with different functions. The number of volunteers has now risen to 400. The volume of donations is growing as the annual costs grow.
Captions: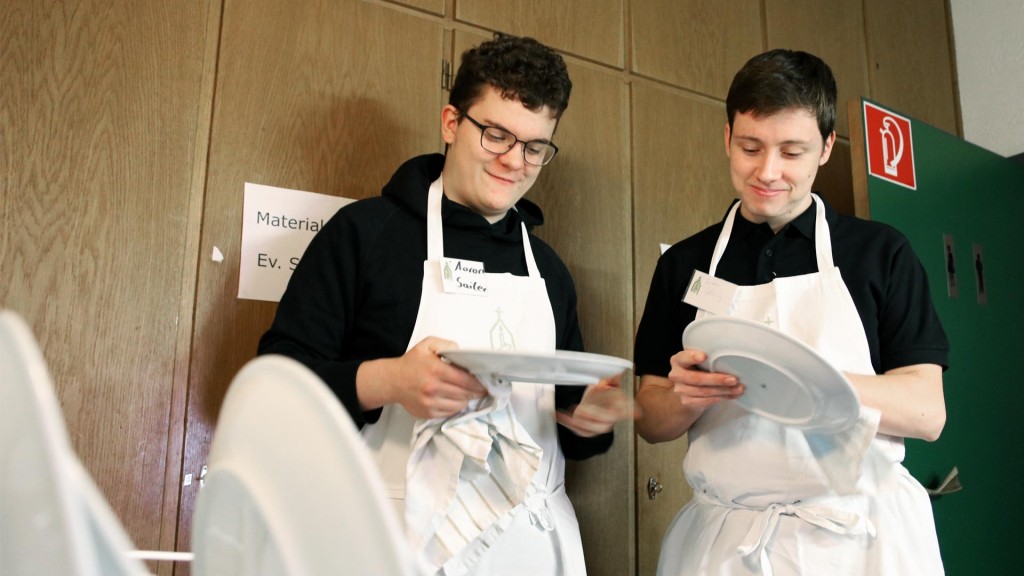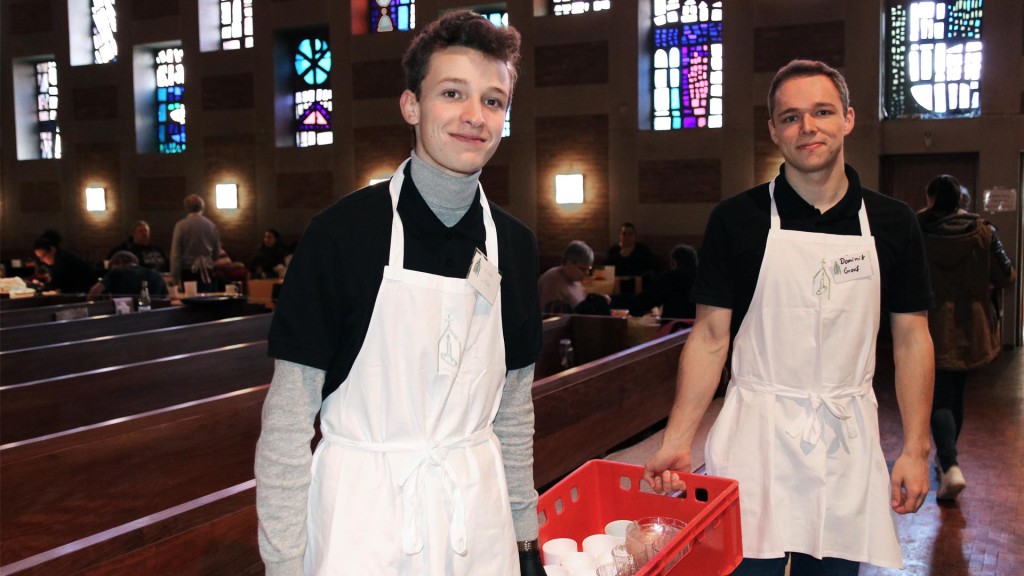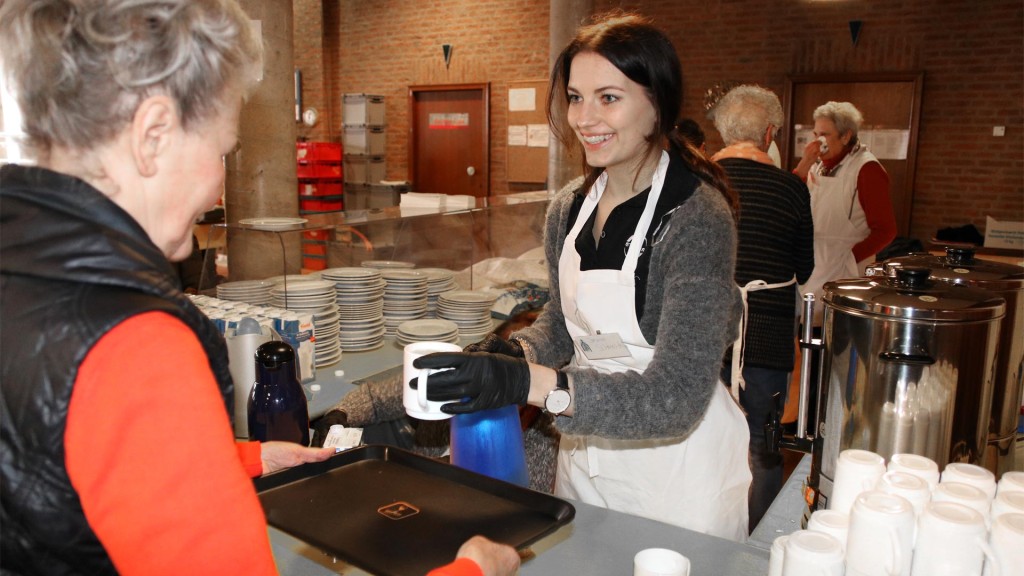 Photo credits: STÖBER Antriebstechnik GmbH + Co. KG
Media contact, editorial / market overviews:
Please note the new persons responsible for PR & media:
STÖBER Antriebstechnik GmbH + Co. KG
Claudia Grotzfeld
Kieselbronner Str. 12
75177 Pforzheim │ Germany
Fon: +49 7231 582-1460
claudia.grotzfeld@stoeber.de
www.stoeber.de
Media:
STÖBER Antriebstechnik GmbH + Co. KG
Solveig Moll
Kieselbronner Str. 12
75177 Pforzheim │ Germany
Fon: +49 7231 582-1183
solveig.moll@stoeber.de
www.stoeber.de
Please send a specimen copy to our agency:
a1kommunikation Schweizer GmbH
Eva Neubert
Project Management│Client Support
Oberdorfstr. 31A
70794 Filderstadt│Germany
Fon: +49 711 945 416-27
eva.neubert@a1kommunikation.de
www.a1kommunikation.de
Contact data for country-specific publication:
Germany:
STÖBER Antriebstechnik GmbH + Co. KG
Kieselbronner Str. 12
75177 Pforzheim
Fon: +49 7231 582-0
sales@stoeber.de
www.stoeber.de
Austria:
STÖBER Antriebstechnik GmbH
Hauptstraße 41a
4663 Laakirchen
Fon: +43 7613 7600-0
sales@stoeber.at
www.stoeber.at