New fully automatic robotic assembly plant
New fully automatic robotic assembly plant to manufacture the LeanMotor built using all STOBER drive technology.
Motion Control expert STOBER has used products from its own range to design and build a robotic component mounting system to manufacture the new LeanMotor, an encoderless drive that is a world first in the market.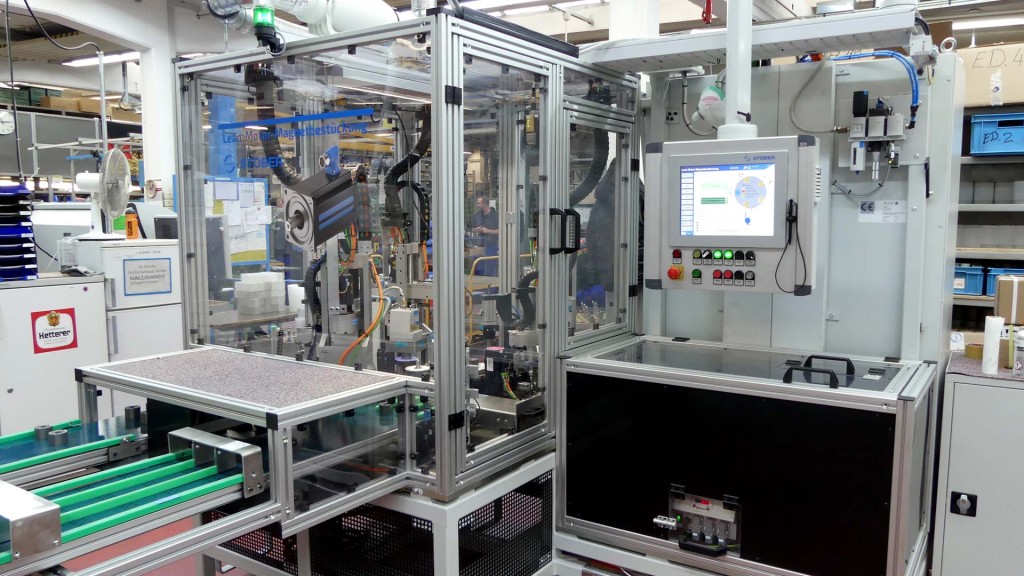 The LeanMotor is a brand new energy-efficient drive system that STOBER says, "bridges the gap between a synchronous and an asynchronous drive", which means engineers can now upgrade their drives to servo motor efficiency without the extra costs associated with the specification of the higher spec asynchronous drive.
The new automated production system used to produce the LeanMotor, couples STOBER's newest technology with their existing STOBER AS6 Automation Control Suite. This highly cost effective piece of production plant has enabled them to significantly streamline their manufacturing processes.
Heiko Berner, PLC product manager at STOBER, along with colleague Heiko Bismarck, STOBER's product trainer and supporter, worked together to produce the innovative new automated system. Berner explains: "For the production of the round blanks for the new LeanMotor, we developed a fully automated mounting system that consists of three SCARA robots and a rotary indexing table with five stations for the individual processing steps."
Image Captions: