The development system is based on CODESYS framework V 3.5.8.0 and includes numerous functionality for HMI, PLC and Motion Control.
The Drive&Motion libs of STOBER are included for the efficient programming of a machine corresponding to IEC 61131-3. To use them in an easy way they are documented with the newest standard of CODESYS. A numerous amount of examples for CNC (DIN 66025), Motion Control und Drives are included.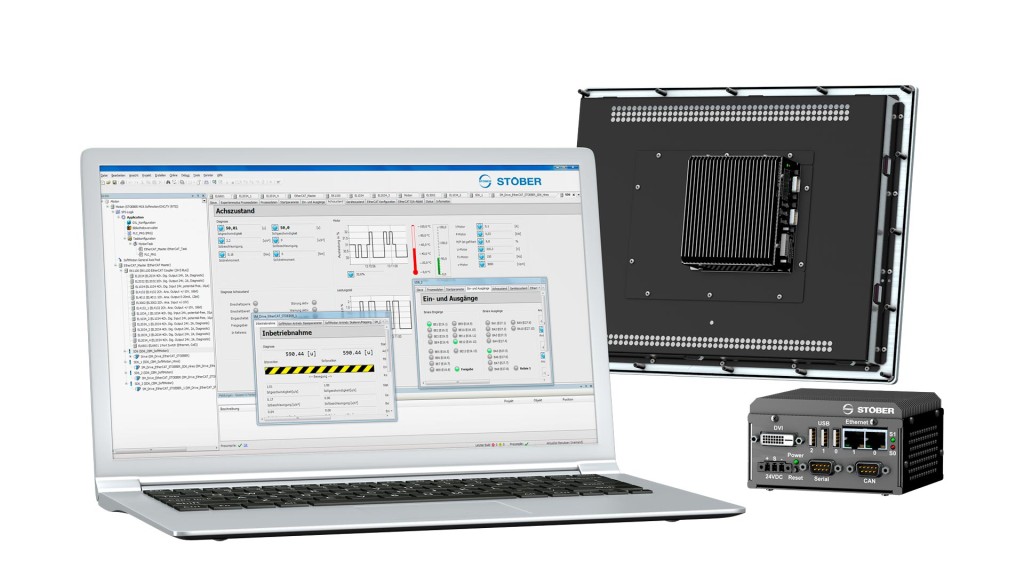 The basis features user management, alarm handling, manual function or EtherCAT diagnostics are supported. A recipe editor and service functionality for drives or language switching are included in the templates to integrate them into the machine program.
Furthermore, all manuals of the supported STOBER products are integrated in the AS6 online help.