STOBER launches new PS Two-Speed Gearbox with SensorShift
STOBER launches new PS Two-Speed Gearbox with SensorShift.
SensorShift is an innovative high-resolution magnetic sensor that precisely records the position of the selector teeth as they merge when shifting gears, which momentarily reduces the velocity to ensure smooth meshing.
If for any reason the gear teeth fail to merge smoothly, the SensorShift mechanism recognises this and the switching motor makes a brief 'reversing movement' to correct the problem. If the switching error rate drops to below 0.01%.the procedure is repeated, several times if required.
This ensures that unnecessary and potentially expensive wear on the gears is reduced, enabling a longer life and ensuring a more economical and reliable drive operation. Using STOBER's proven EasyAdapt® motor adapter means that installing the SensorShift version of the PS Two-speed Gearbox is very simple, makes servicing quicker and easier and improves cost-efficiency.
Featuring a loss-optimised direct gear and the optionally integrated actuator controller with SensorShift, this new gearbox is available in two sizes. It also eliminates backlash and is compatible with flange shaft or solid shaft applications.
There are various bearing options, as well as the option of splash lubrication for standard drives, or circulating lubrication for extremely high speed situations. Mounting is easy and extremely secure. The new SensorShift is another development of the PS Two-speed Gearbox range, which is particularly suitable for main feed drives on machine tools, providing rapid change between high speed and high torque. Some processes demand high cutting speeds and others need high cutting force.
For drives of this kind, the feed drives must be equipped with a suitable gearbox and this is where the new Two-speed gearbox comes into its own. PS Two-speed Gearbox range designed to suit all machine drive options A new feature of the STOBER design is that the planet gear set is fully decoupled on the high speed mode, which prevents power loss. This allows motor torque to be transmitted with minimal loss, as if there is no gearbox in between. On the reduction mode, high torque levels are required for the cutting of hard materials, or for heavy-duty machining. Mode 2 activates the integral helical planetary gear unit (ratio i = 4 or 5.5) to obtain torque of up to 2200 Nm.
The newly designed two-speed gearbox also improves the energy efficiency of machine tools. In direct drive mode, the friction minimised helical planetary gear set in reduction mode and the small oil seal, create the conditions for significantly reducing noise emissions from a feed drive. Modular output design means that the new gearbox comes in a range of types and sizes, suitable for reducing vibration in flanged shaft belt drives, and a design for standard belt pulleys, where cylindrical roller bearings absorb overhung loads.
A long output flange with wide bearing base is also available for use with very large pulleys. To absorb large overhung loads, on this model, the cylindrical bearing base is made to the maximum width. If the machine tool is predominantly used for high speed operation, direct mounting with solid shaft is available. A variety of mounting positions enable the gearbox to be mounted horizontally on lathes, or vertically on machining centres.
The gearbox can also be configured to meet the needs of bespoke applications. Splash lubrication in the sealed geared housing is available on standard versions, for high speed requirements there is an option for circulating lubrication to maintain the gearbox temperature. All-in-all, the new STOBER PS Two-speed Gearbox range provides numerous benefits for machine tool users.
These include performance focus on high speed or high torque operation, two different drive options for direct drive or reduction mode operation, various shaft models for belt drives or direct mounting, plus cooling option. And with the development of the new SensorShift high-resolution magnetic sensor to ensure smooth meshing at gear changes, the STOBER range of PS Two-speed Gearboxes reduces wear and improves cost-efficiency to provide the perfect gearbox for any machine tool drive.
New PS Two-Speed Gearbox with SensorShift
As a complete system supplier, STOBER offers a full range of digital drive hardware, software and electrical solutions that provide machine operators with the most reliable and cost-effective drive systems for their needs. And with a global service and support network, help is available when and where you need it. For more information, please contact STOBER Drives Limited on 01543 458858 or email sales@stober.co.uk
Captions: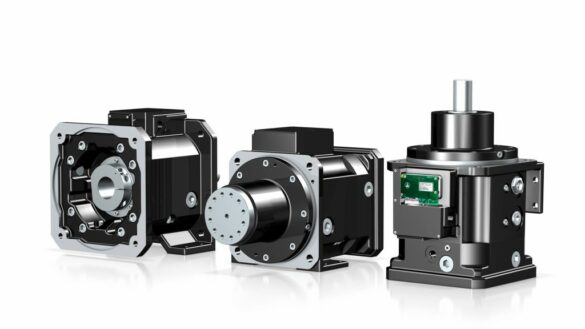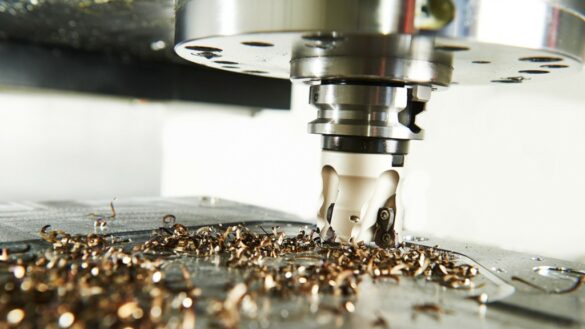 Photo credits: STÖBER Antriebstechnik GmbH + Co. KG
Media contact, editorial / market overviews:Please note the new persons responsible for PR & media:
STÖBER Antriebstechnik GmbH + Co. KG
Claudia Grotzfeld
Kieselbronner Str. 12
75177 Pforzheim │ Germany
Fon: +49 7231 582-1460
claudia.grotzfeld@stoeber.de
www.stoeber.de
Media:
STÖBER Antriebstechnik GmbH + Co. KG
Solveig Moll
Kieselbronner Str. 12
75177 Pforzheim │ GermanyFon: +49 7231 582-1183
solveig.moll@stoeber.de
www.stoeber.de
Please send a specimen copy to our agency:
a1kommunikation Schweizer GmbH
Eva Neubert
Project Management│Client Support
Oberdorfstr. 31A
70794 Filderstadt│GermanyFon: +49 711 945 416-27
eva.neubert@a1kommunikation.de
www.a1kommunikation.de
Contact data for country-specific publication:
Germany:
STÖBER Antriebstechnik GmbH + Co. KGKieselbronner Str. 1275177 PforzheimFon: +49 7231 582-0sales@stoeber.dewww.stoeber.de
Austria:
STÖBER Antriebstechnik GmbHHauptstraße 41a4663 LaakirchenFon: +43 7613 7600-0sales@stoeber.atwww.stoeber.at