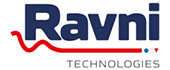 STOBER PUTS THINGS IN MOTION

Smoothing and cutting in one go.
RAVNI TECHNOLOGIES relies on a complete drive solution from STOBER for a straightening and cutting machine for thin tubes. With planetary, helical bevel and offset helical gear units in combination with STOBER servo and Lean motors of the EZ and LM series, the French company always gets the right drive unit – for precision, tight installation spaces, cost savings or robustness. This is complemented by compact drive controllers that can control both simple and complex axes.
Based in Roche-la-Molière, about 50 kilometers southwest of Lyon, RAVNI TECHNOLOGIES develops and manufactures solutions for the wire and tube industry. According to the CEO, this customized system is very special, as it is the only one on the market that can cut up to 100 of these thin tubes per minute and deburr them at the same time.
RAVNI TECHNOLOGIES exports its machines worldwide. Competition is fierce, so it is important to be able to react agilely and quickly to customer requests and to always be at the cutting edge of technology. "Requirements have changed over the years," says Product Manager Alain Ravni. "In particular, the demands on availability and reliability are constantly increasing. Technical support is also becoming ever more important. And there is also the desire for high energy efficiency."
The key is drive technology.
These changing requirements place high demands on the motors used – both with and without gear units. The machine manufacturer needed all the drive technology for this system from a single source in order to increase performance. That is why the people in charge turned to STOBER already during the design phase.
The system requires a total of 18 driven axes, and the demands on the motors vary widely
Sometimes the concern is installation space. Sometimes it's very high precision, velocity or cost savings.
Precise operation plays a very important role, as copper is an expensive metal. This makes it enormously important to avoid rejects.
The starting material is wound on a spool. The entire roll, weighing about 2.5 tons, is located on a winding station that unrolls the copper tube and feeds it to the next station.
RAVNI TECHNOLOGIES installed a simple Lean motor from the LM series – all that mattered was cost savings and energy efficiency.
To obtain a perfectly straight tube, the machine has horizontal and vertical straightening rollers.
To straighten the tube, there are several pressure rollers in the machine. These straighten the wire while the conveyor drive continuously pushes the material forward.
Helical bevel geared motors with helical gearing ensure that the system transports the material precisely.
The STOBER components for RAVNI TECHNOLOGIES run smoothly and feature an impressively high power density. The gear efficiency is 97 percent. They are dynamic, lightweight and extremely compact due to the angular transmission. This means they also fit perfectly into very tight installation spaces, as required in this application.
Exact position detection.
On this straightening line, RAVNI TECHNOLOGIES installed an encoder that records the exact position of the tube. The information goes directly to the downstream flying saw, which consists of three saws arranged in parallel.
To separate the material, the system pushes the material completely forward and positions it accurately to the nearest hundredth. STOBER installed its EZ series synchronous servo motors for this task. The synchronous servo motors are very compact and offer maximum torque, high dynamics and low torque ripple. They have a mechanically robust design and are extremely reliable for demanding applications.
The three cutting blades then lower themselves onto the tube and cut the sections. Next, a brushing machine removes any burrs.
The tube distributor at machines from RAVNI TECHNOLOGIES is located right at this interface between cutting and brushing. It perfectly distributes and arranges two tubes per second. This requires drives that implement fast and precise movements. After brushing, eddy current measurements are used to detect whether the cut tubes meet the required quality.
Damaged components are rejected, while finished pieces that are found to be good are conveyed by the system into a collection stack.
Compact with the sensorless Lean motor.
The system stacks the finished tube sections to the left or right of the conveyor line, depending on the quality. "Here, precise movements are less important than a compact drive design. They also have to be robust," says STOBER expert Fabien Marinier. The Lean motor for RAVNI TECHNOLOGIES fulfills both of these requirements. It can also be used at high temperatures, as its windings can withstand up to 155 degrees Celsius.
Speed and torque can be controlled infinitely from a stalled position to maximum speed with full torque control – and the Lean motor operates completely without sensor elements. "This means that only a single-shielded standard power cable is required," the STOBER expert explains. It reduces installation effort considerably. And because neither sensors nor fans are installed, it is also significantly more robust. With an efficiency of up to 96 percent, this series achieves energy efficiency class IE5.
"To reduce the space required in the control cabinet and thus cut costs, we rely on the multi-axis drive controllers of the SI6 series," explains commissioning engineer Romain Forgeron. These drive controllers are suitable for high-efficiency multi-axis applications, among others. At a slim 45 millimeters, the highly dynamic drive component works inconspicuously and reliably in the background, even during demanding movements. STO (Safe Torque Off) and SS1 (Safe Stop 1) functions are integrated.
In the SI6 series, these are certified for PL e, cat. 4 in accordance with EN 13849-1 and can be used without function tests that interrupt production. A single drive controller can control up to two axes. "We have installed several SI6s. With two double-axis drives and one single-axis drive, for example, we can control seven motors," says Fabien Marinier.
By stringing together several of these components, the number of axes to be controlled can be scaled as needed. Quick DC-Link modules connect the individual devices with each other and with the PS6 central supply module quickly and easily. This highly dynamic series achieves short recovery times with fast set value changes and load jumps. The existing Siemens PLC communicates with the STOBER drive controllers via PROFINET.
Romain Forgeron from RAVNI about the drive controller:
Romain Forgeron from RAVNI TECHNOLOGIES is enthusiastic about the solution. "STOBER supplied us with the right motors for all 18 axes of the overall system, right down to the drive controllers – for both simple and complex axes as well as for the winding station." The drive specialists provided support from the selection of components up to commissioning on site.
STOBER technicians made final adjustments to make the production line even more efficient. Forgeron is satisfied with the cooperation with the STOBER team. "The exchange of information went smoothly. This allowed us to move the project forward more quickly. When there were difficulties, they were quickly resolved. So I was even able to treat myself to a relaxing weekend in Manhattan."
"This system straightens, cuts and deburrs thin tubes used in refrigeration. It is in operation at a US copper company in New York, one of the world's largest."
– Lionel Ravni, CEO of the French company RAVNI TECHNOLOGIES
RAVNI TECHNOLOGIES: STOBER Products in Use