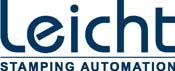 STOBER PUTS THINGS IN MOTION
Leicht Stanzautomation develops and manufactures systems that perform tasks such as rewinding and decoiling strips and wires, for example, and sells them around the world. For the first time, SI6 series drive controllers from STOBER are installed in the newest generation of the manufacturer's automated multiple winders in addition to mechanical drive solutions from STOBER.
The goal was not only to increase the system's performance compared to the previous version, but also to make it more compact. "The customer wants the highest product quality. As we design our machines, we pay attention to factors such as durability and reliability. In the process, we always keep design and functionality in mind," says Jürgen Leicht. Since Leicht Stanzautomation does not manufacture everything in-house, the market leader places very high value on selected suppliers – or better yet, partners.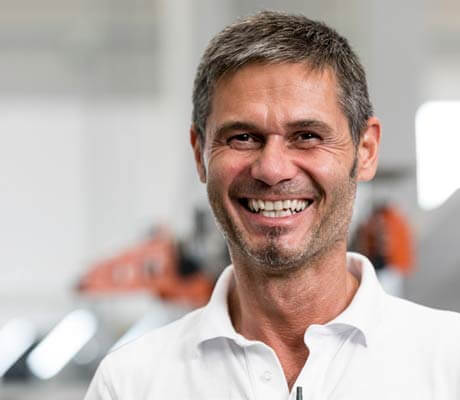 "We have installed gear units, motors and drive controllers from STOBER in nearly all our systems. STOBER has been there from the beginning and supports us in new projects from the first stroke of a pencil in the design phase until commissioning. Our years of cooperation are shaped by openness and honesty and emanate a rather special spirit. The technical consulting, the support – that is real, experienced partnership."
– Jürgen Leicht, Managing Partner, Leicht Stanzautomation GmbH
The STOBER solution.
A helical bevel gear unit tilts the feed head.
A compact right-angle gear unit takes over the precise feed of the belt.
After punching, the machine automatically winds the components in a few minutes. Coaxial servo geared motors drive the coils.
Thanks to the planetary gear unit, it takes just under two seconds to switch from one coil to the other.
The highly dynamic SI6-series drive controllers operate unnoticed in the background even during demanding motion sequences. In terms of safety technology, the safety functions STO (Safe Torque Off) and SS1 (Safe Stop 1) are implemented. These are certified in accordance with EN 13849-1 and can be used without function tests that interrupt production. Thanks to the multi-axis drive design of the SI6 drive controllers, the number of axes to be controlled can be freely scaled.
Success Factors.
STOBER as a competent and trustworthy partner.
More operational capacity with faster drives.
Multi-axis-capable drive controllers and a central supply module create space in the installation area.
Easy installation and mounting.
Geared motor nameplate for uncomplicated, reliable parameterization of the motor and gear unit data.
STOBER solutions for Leicht