Two brakes are better than one!
Do you design gravity-loaded axes? You can depend on the STOBER 2-brake solution.

It is a high-quality servo gear unit combined with extremely compact synchronous servo motors with holding brakes and additional brakes in the motor adapters.
However, what makes the system "really safe" is the combination of this solution with the STOBER SD6 drive controller, the SE6 safety module and the safe brake management integrated into it.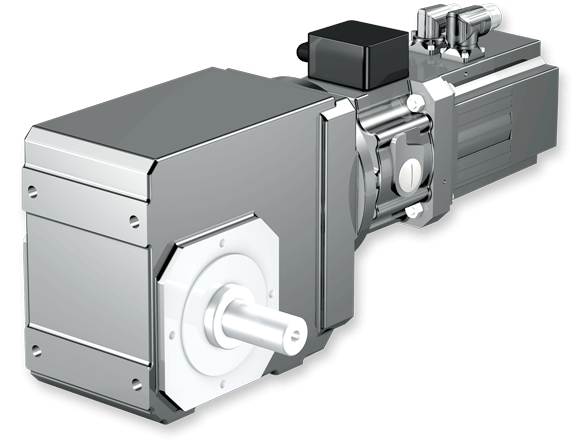 Safe, state-of-the-art brakes!
Gravity can cause vertical axes and their loads to fall, posing a danger to people. To prevent this, vertical axes are generally secured by brakes.
However, the braking effect can be seriously impaired by contamination or wear.
The state of the brakes must therefore be monitored reliably and their functionality maintained.
Safety with a system
STOBER synchronous servo geared motors can be equipped with an additional "ServoStop" brake. This brake is integrated directly in the adapter, located between the gear unit and motor. Together with a motor holding brake, this gives you a 2-brake solution with uniquely compact dimensions.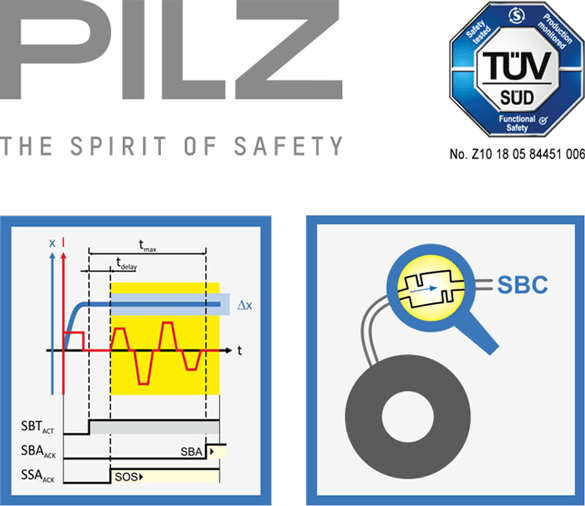 In combination with the SD6 drive controller and the SE6 safety module developed in cooperation with Pilz GmbH & Co. KG, planners and engineers get a system solution that fulfills the requirements of EN ISO 16090-1 for gravity-loaded vertical axes, for example.
Intelligently monitored and fall-proof
The SE6 safety module reports to the controller if it requires a brake test corresponding to its respective time configuration. The controller can exit the ongoing process within the projected tolerance time and start a brake test. If the test is successful, the controller resumes normal operation until the safety module requests the next brake test when the configured time has expired.
SD6 drive controller and SE6 safety module: Your advantages
Powerful stand-alone drive controller with advanced safety technology.
Optionale CANopen®-, EtherCAT®- oder PROFINET®-Kommunikation.
Extensive stop and movement functions such as SS1, SS2, SDI, SLI, SLS, SOS, SSR or SLP.
Safe control (SBC) and testing of up to two brakes with automatic test cycle monitoring.
Application-specific stopping of the drives if a limit value is exceeded or for an emergency stop.
Alternative controller- or drive-controlled stop ramps with SS1 and SS2.
Synchronous servo geared motors with redundant brake: Your advantages
Electrically actuated spring-loaded brake for dry running integrated in the motor adapter.
Featuring backlash-free plug-in coupling (jaw coupling) for easy assembly and removal.
Release monitoring in the terminal box of the motor adapter.
Radial shaft seal rings with two sealing lips and oil drain holes to protect the brake.
Optional manual release.
Manual monitoring of wear via air gap checks with a feeler gauge.
Diverse-redundant system in accordance with EN ISO 13849-1.
STOBER is present in over 40 countries worldwide with 11 subsidiaries and 80 service partners.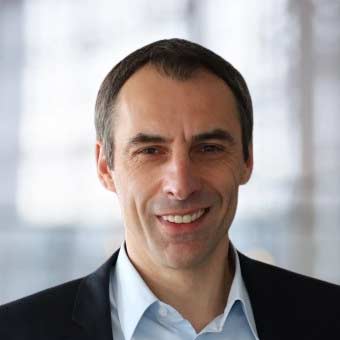 The complete safety package.

"Our concept was to support engineers and machine designers more comprehensively in the area of safety technology. They often face the challenge of implementing highly automated and flexible production sequences in which people, machines and systems all have to be protected at the same time."
– Artur Wagner, Head of Development for gear units and motors, STOBER
This might also interest you